Happy International Women's Day 2021!
#choosethechallenge
In honour of International Women's Day, SABA presents a SABA Spotlight interview profiling the career of The Honourable Anita Anand.
Minister Anita Anand was first elected as the Member of Parliament for Oakville in 2019.
Minister Anand is a scholar, lawyer, researcher, and mother of four children. Born and raised in rural Nova Scotia, she moved to Ontario in 1985.
Minister Anand is a devoted leader with a proven record of service. In her Oakville community, she has served on the Board of Directors of the Lighthouse Foundation for Grieving Children, the Oakville Hospital Foundation, and Oakville Hydro Electricity Distribution Inc.
For the past two decades, Minister Anand has been a legal academic, employed most recently as a Professor of Law at the University of Toronto where she held the J.R. Kimber Chair in Investor Protection and Corporate Governance. She served as Associate Dean and was a member of the Governing Board of Massey College and the Director of Policy and Research at the Capital Markets Research Institute, Rotman School of Management. She has also taught law at Yale Law School, Queen's University, and Western University.
Minister Anand has completed extensive research on the regulation of financial markets, corporate governance, and shareholder rights, and has appeared regularly in the media to discuss these topics. In 2015, she was appointed to the Government of Ontario's Expert Committee to Consider Financial Advisory and Financial Planning Policy Alternatives. She has conducted research for Ontario's Five-Year Review Committee, the federal Wise Person's Committee, and the Task Force to Modernize Securities Legislation in Canada. In 2019, the Royal Society of Canada awarded her the Yvan Allaire medal for outstanding contributions in governance relating to private and public organizations.
Minister Anand holds a Bachelor of Arts (Honours) in Political Studies from Queen's University, a Bachelor of Arts (Honours) in Jurisprudence from the University of Oxford, a Bachelor of Laws from Dalhousie University, and a Master of Laws from the University of Toronto. She was called to the Bar of Ontario in 1994.
Minister Anand and her husband, John, raised their four children in Oakville.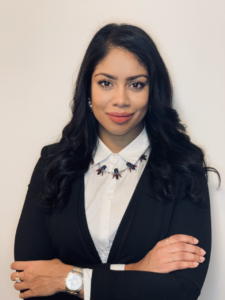 SABA Toronto Vice President & CO-Chair of SABA's Women's Committee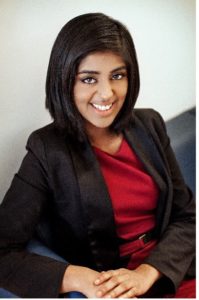 Co-Chair of SABA's Women's Committee