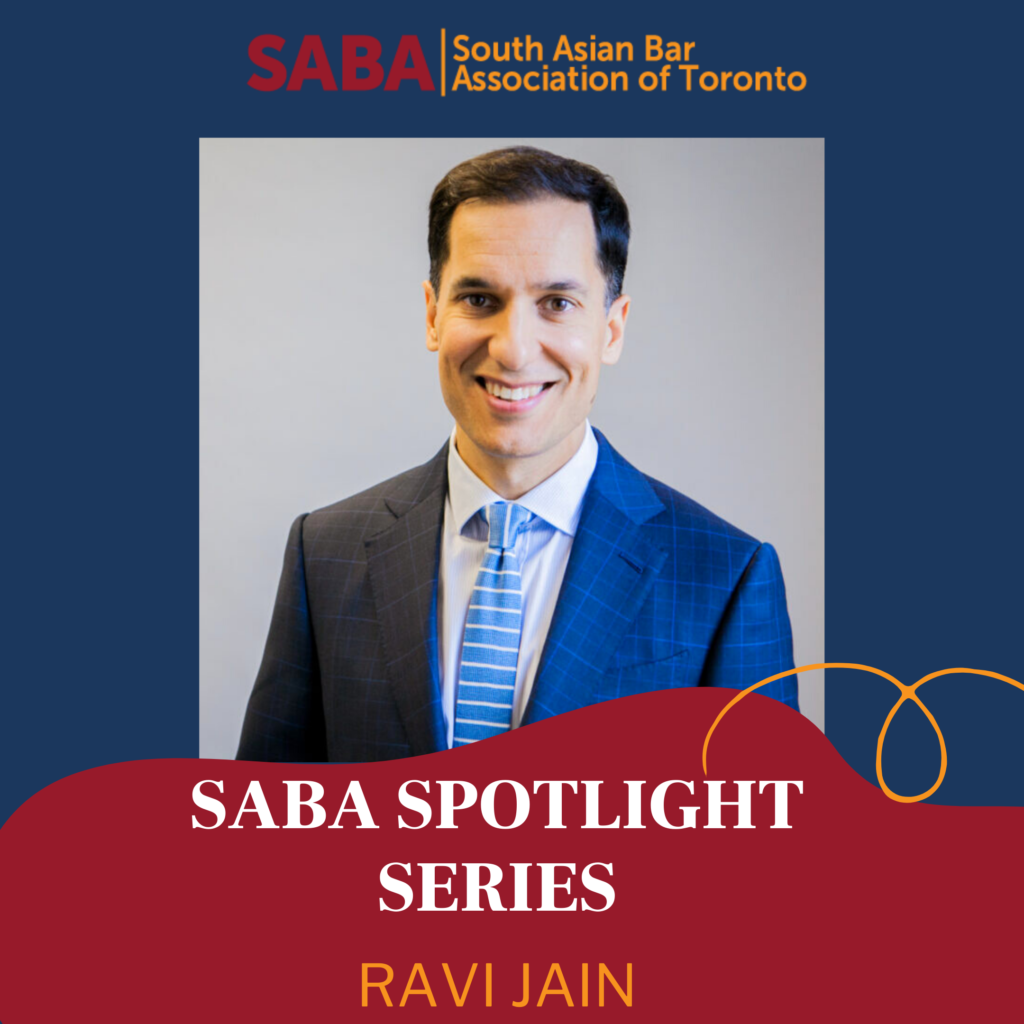 Ravi Jain is the Founder of Jain Immigration Law. He is one of Canada's most recognized immigration lawyers in terms of leadership in the bar, peer recognition for excellence and client satisfaction.
Mr. Jain was presented with the Diamond Jubilee Medal by command of Her Majesty the Queen in recognition of his significant contributions to Canada. Recently, he was selected as "Lawyer of the Year" by Best Lawyers in Canada (the oldest peer-review publication for lawyers) for receiving the highest voter feedback from colleagues across Canada. Who's Who Legal recognized him as a "Thought Leader" which is the top ranking for obtaining "the highest number of nominations from peers, corporate counsel and other market sources." The Canadian Lexpert Directory has selected him as well, which is an "acknowledgement of excellence by a practitioner's own peers and colleagues." Moreover, the prestigious Chambers and Partners, which ranks the world's best lawyers, has repeatedly recognized Mr. Jain's work.
Mr. Jain has over 21 years of practice experience and is among a small percentage who are certified by the Law Society of Ontario as Specialists in Immigration Law. He has been invited to address committees in both the Canadian Senate and Canada's House of Commons as a subject matter expert in immigration law on several occasions. Mr. Jain was instrumental in founding the Canadian Immigration Lawyers Association (www.cila.co).
His full biography can be found here: https://jainimmigrationlaw.com/lawyer/ravi-jain/
This year marks Ravi's second year on the SABA board. Ravi regularly visits India and enjoys travelling there. He is a fan of Akshay Kumar movies.
1. What drew you to immigration law? Did you imagine doing anything else?
I love the people and the stories the most. It's extremely rewarding to assist people with what is the most important matter in their lives. Clients have spontaneously hugged me when receiving a 'bench positive' decision at the end of litigation and reuniting families and facilitating smooth corporate transfers provide much satisfaction. Lately, I've been active leading the Canadian Bar Association Immigration Section and setting up a complementary new immigration lawyers' group: the Canadian Immigration Lawyers Association (which will provide timely comment to Ministers, civil servants and the media, effectively build coalitions, do test litigation, operate as a think-tank and engage in lobbying).
2. How did you come to be involved with SABA?
Many years ago I started by attending some networking events and then signed up as a mentor and then I requested that the Advocacy Committee endorse a position I'd developed for the Canadian Bar Association which the Board at the time approved. It's an honour to now sit on the Board.
3. Do you have a favourite memory from being part of SABA?
The in-person galas of course! The best part is meeting friends over cocktails prior to the main event. Lately, I've enjoyed getting to know some very talented fellow Board members.
4. What do you like to do during your down time to relax?
I enjoy travelling with my wife, playing with my kids and relish tennis followed by a drink catching up with friends.
5. What's your favourite South Asian snack?
Panipuri
6. Who or what inspires you?
My father inspires me. He was a professor and was invested into the Order of Canada for his ground-breaking research citing the benefits of diversity in employment and the importance of removing non bona fide job requirements. He was very active in the community, establishing a Mayor's Race Relations Committee that was replicated across Canada and also at the federal level as Commisisoner of the Canadian Human Rights Commission and internationally, developing employment equity policies at the end of apartheid at the request of President Mandela's government.