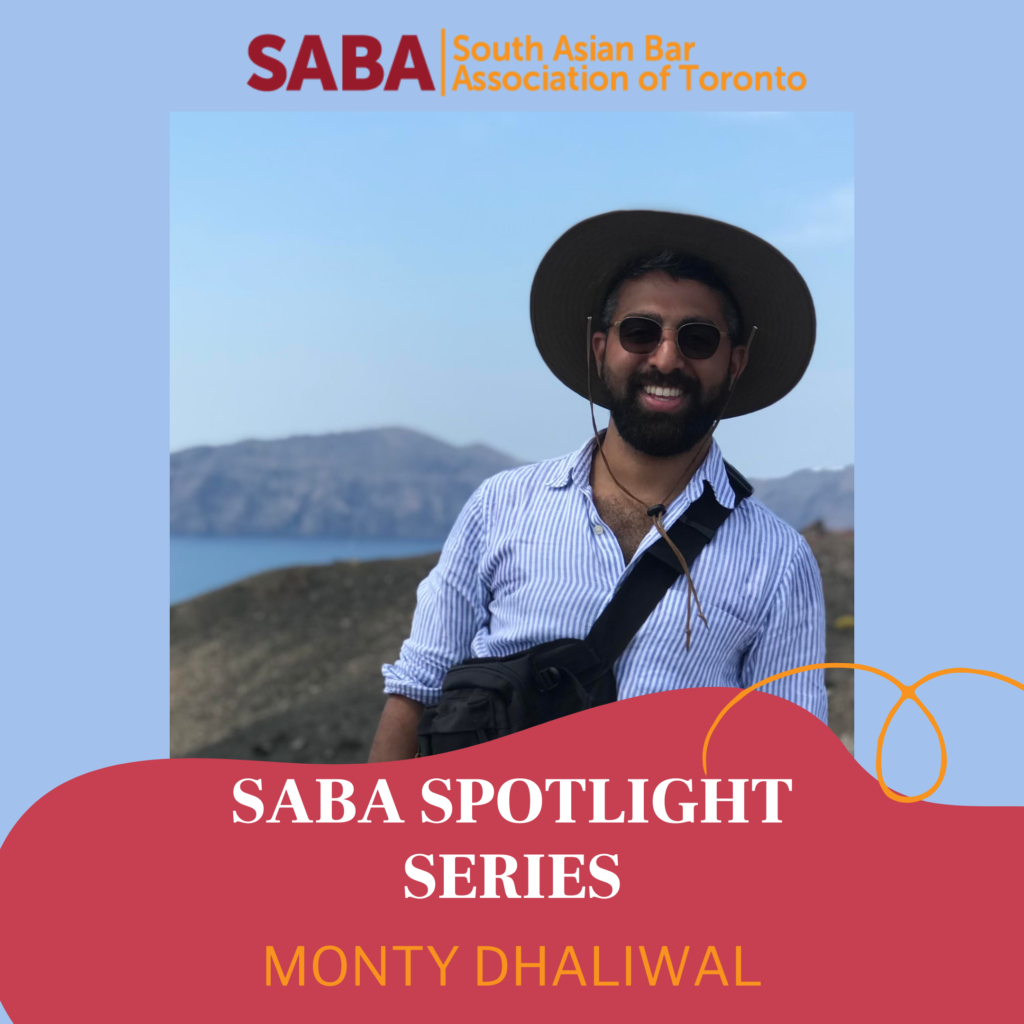 Monty is an internationally trained litigation lawyer of Punjabi background. He is an Associate at Pallett Valo LLP, a full service law firm in Mississauga, where he practices in the areas of commercial litigation, estates, employment and labour, and insolvency and corporate restructuring. Monty is a graduate of the University of Buckingham law school in the United Kingdom. Monty's favourite South Asian food is Aloo Paratha. He enjoys playing hockey, golf and cricket in his spare time. In addition to speaking English, Monty speaks Punjabi and Hindi.
1) What attracted you to litigation?
I've always been attracted to the adrenaline that comes with receiving a judgment or decision after putting your entire case out there as best as you can, for better or for worse. It's a serious rush and one of the few measures of objective success one can have professionally. Winners and losers.
2) What should lawyers elsewhere in the country know about practicing law in Mississauga?
We get to play with the big guys while also serving smaller businesses and local community causes. That's not always possible downtown.
3) What are some moments in your career that you are proud of?
I had the privilege of appearing before the Court of Appeal on a couple of occasions in the last few years, and it felt like a huge moment. Being a litigator, it was huge to appear in a Court that shapes so much of our province's law.
4) What's your favourite memory from being part of SABA?
Recently, I worked with Aaron Bains and Annie Tayyab to encourage South Asian judges to apply for the upcoming Supreme Court vacancy. I can't believe I get to do things like this.
5) What was the best advice you received about the practice of law?
Regardless of whether you have the facts or the law, don't let anyone outwork you.