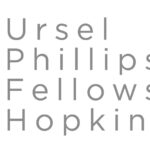 Website Ursel Phillips Fellows Hopkinson LLP
Associate Lawyer - Labour and Employment
Ursel Phillips Fellows Hopkinson LLP is a Toronto law firm specializing in labour and employment law. Our lawyers provide advice and representation to unions, professional associations and individual employees with respect to all aspects of the work relationship, including labour relations litigation, human rights, pension and employment benefits, health and safety, workers' compensation, professional discipline, criminal defense, civil litigation including appellate work, Charter of Rights and public interest advocacy, and class actions.
Ursel Phillips Fellows Hopkinson LLP is currently seeking two Associates to practice primarily in the area of labour law, with the opportunity for litigation before arbitrators and workplace tribunals.
The ideal candidates will:
·         have 2-4 years relevant experience in the practice of union-side labour law
·         be members in good standing with the Law Society of Ontario
Interested applicants should email their applications as soon as possible to:
Simon Blackstone and Dean Ardron
c/o Jennifer Isherwood
Email: jisherwood@upfhlaw.ca
Ursel Phillips Fellows Hopkinson LLP is an equal opportunity employer and applications are encouraged from women, people with disabilities, individuals from racialized groups, indigenous peoples, persons with disabilities, and people with diverse sexual orientations and people with diverse gender identities.
All applications will be kept confidential. We appreciate the interest of all applicants, however, only those applicants selected for an interview will be contacted.