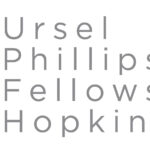 Website Ursel Phillips Fellows Hopkinson LLP
Ursel Phillips Fellows Hopkinson LLP is a Toronto law firm specializing in labour law, employment law and criminal law. We have a dedicated group of experienced criminal defence lawyers who practice at both the trial and appellate levels.
The criminal law group supports the firm's labour practice in employment-related criminal matters. The criminal law group also handles a variety of criminal matters unrelated to employment. Our criminal lawyers represent workers, and other individuals, on Criminal Code, Controlled Drugs and Subtances Act charges and on some provincial offence charges.
The criminal defence group takes a collaborative approach to their work. This associate criminal lawyer position provides an opportunity to work closely with highly experienced defence counsel.
Ursel Phillips Fellows Hopkinson LLP is currently seeking an Associate to join our criminal team on a one-year contract.
The ideal candidate be a member in good standing with the Law Society of Ontario and will have:
·         1 to 2 years relevant experience in the practice of criminal law demonstrated strong communication, writing, analytical and research skills
·         the ability to work both as part of a team and independently as needed
·         strong time management skills
·         commitment to participating as part of a diverse and respectful workplace culture with a wide variety of trade union and individual clients
Ursel Phillips Fellows Hopkinson LLP offers a competitive salary and benefits package.
Ursel Phillips Fellows Hopkinson LLP is committed to fostering a culture of justice, equity, diversity and inclusion. Applications are encouraged from members of all equity-seeking groups and applicants who are members of equity-seeking groups should feel free to self-identify as such. We will provide accommodations upon request for those participating in the selection process.
Applications should include a cover letter, CV, and law school and undergraduate transcripts. Reference letters and writing samples are not mandatory but will be considered. Interested applicants should email their applications as soon as possible to:
Simon Blackstone and Katie Rowen
c/o Alvy Chowdhury
Email: achowdhury@upfhlaw.ca
All applications will be kept confidential. We appreciate the interest of all applicants, however, only those applicants selected for an interview will be contacted.