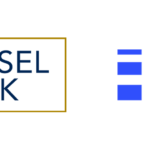 Website Counsel_Network The Counsel Network - A Caldwell Company
Recruiting diverse legal teams across Canada
Executive Director in Toronto, Ontario
Peacebuilders is an award-winning charity that works with the justice system, schools, and community agencies to design, implement, and evaluate programs that keep kids out of the justice system and get them back to school and other productive activities. Informed by academic and empirical evidence*, Peacebuilders' system-changing restorative programs successfully support ethical and emotional growth, critical reflection, and positive decision-making skills in young people and adolescents in conflict with the law.
Reporting to a committed Board, the Executive Director will lead Peacebuilders in adapting its scale, funding, and systems to deliver more educational programs and to address increased demand for diversion services occasioned by changes in the court system. The Executive Director will coach and mentor the dedicated Peacebuilders team, and build relationships of trust with the organization's partners and supporters. Along with a passion for transforming lives for the better and building stronger, healthier communities, the Executive Director will bring relevant education, experience working with marginalized youth, business acumen, and understanding of the legal system and the challenges facing vulnerable populations. A caring, empathetic, and proven leader in advancing the principles of Diversity, Equity, and Inclusion, the Executive Director will embrace complexity and collaboratively develop and successfully operationalize strategic priorities that deliver expanded services, impactful and measurable results, and organizational sustainability.
You are a leader with non-profit experience as an executive or volunteer, with a keen understanding of governance, change management, research and evaluation, quantitative data, technology, marketing, partnership development, fundraising, and government relations. This is an opportunity to expand programs and services that are vital and life-changing.
* Studies include Restoring Hope: An Evaluation of Peacebuilders Canada's Restorative Youth Circles Program, Dr. Scot Wortley, Centre for Criminology and Sociolegal Studies, University of Toronto, 2020; Building a Better Youth Court, Sara Fruchtman, PhD Student, University of Toronto, 2019; Youth Circles Project, 2009 and Peacemaking Circles Pilot Project in St. James Town and Regent Park, Phase Two, Robert Paiement, Research Consultant, 2006
Peacebuilders is committed to the principles of equity, diversity, inclusion, and decolonization, and welcomes applications from people of all genders, gender identities, races, cultures, ages, origins, sexual orientation, abilities, beliefs, education, and life experiences, and all those who have demonstrated a commitment to advancing these principles.
Should you require accommodation at any time during this process, please advise Caldwell Partners. All responses to Caldwell Partners are confidential. Please indicate your interest in Project 230626 at https://caldwell.thriveapp.ly/job/1085.