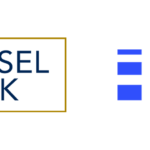 Website Counsel_Network The Counsel Network - A Caldwell Company
Recruiting diverse legal teams across Canada
Legal Counsel / Chief Operating Officer in Hamilton, Bermuda
Our client is a reputed Bermuda-based investment firm with an established, long-term track record of pursuing global macro and quantitative strategies in a broad range of assets.
Offering a highly competitive (tax-free) compensation package, this is an excellent opportunity for an ambitious, highly detail oriented junior to mid-level lawyer seeking to be deeply embedded in the business and learn the intricacies of investment/wealth management. They will receive training and mentorship from the best in the business. The firm will be responsible for obtaining appropriate work permits and will provide relocation assistance. Health care coverage is provided.
Bermuda is a British Overseas Territory less than two hours flight time from New York and less than three hours flight time from Toronto. In addition to beautiful beaches and year-round warm weather, Bermuda has first rate infrastructure, top-notch restaurants and facilities, and a vibrant community of expats from all over the world.
Job Description – Legal Counsel / Chief Operating Officer
Due to ongoing growth, our client is seeking a Legal Counsel / COO to join its dynamic team in Bermuda. The Legal Counsel / COO will be responsible for managing all operating aspects of a hedge fund/investment firm and related personal affairs/family office of the CEO.
As the successful candidate, you will have two to five years of legal experience, including but not limited to general corporate commercial, capital markets and securities, banking and finance experience. Lawyers from other practice areas (e.g., litigation, tax, etc.) with a strong interest in investment/wealth management will be considered. Prior experience with a family office is an asset.
Success in this position requires strong attention to detail; verbal and written communication skills; independent judgment, proactivity, and use of initiative and decision-making; and excellent multi-tasking, prioritization, and people management skills. This is a full-time position based in Bermuda with some travel required to New York and Toronto.
Key Accountabilities and Responsibilities
* Assist the CEO with managing a team of two investment professionals.
* Provide regulatory and tax compliance in Bermuda, US, and other jurisdictions.
* Recruiting and human resources management for the Bermuda office as well as the Bermuda and New York homes of the CEO. Source and recruit household staff as needed. Conduct initial screening of candidates and recommend potential hires.
* Approve the monthly NAV and annual audit and tax reports for the funds managed company.
* Liaise with the board of directors of the funds managed by the company, legal vendors, fund administrator and multiple other service providers. Benchmark and replace service providers as necessary.
* Assist with bill payment, recordkeeping and other office/administrative tasks for the office as well as the CEO's family office.
* Maintain management accounts for all operating entities.
* Assist the CEO with personal immigration, tax compliance, and trust planning in various jurisdictions.
* Obtain Bermuda work permits and travel visas for household staff for US, Canada and other countries as needed.
Education and Professional Skills/Knowledge
* LL.B. or J.D. degree (or equivalent).
* Good standing with a Canadian Law Society.
* 2+ years of business law experience (corporate commercial, capital markets and securities, banking & finance) is preferred but open to other practice areas (e.g., litigation, tax, etc.) with an interest in investment management.
* Prior experience with a family office is preferred.
* Highly detail oriented. Able to provide accurate regulatory, accounting and tax compliance for a number of entities in various jurisdictions.
* Confident under pressure. Ability to manage people and to handle multiple projects simultaneously.
* Demonstrated interest in the financial markets through some combination of personal account trading, participation in trading competitions, and coursework in corporate finance and investments.
This is an exclusive search.
The Counsel Network is committed to building a diverse legal community through our inclusive business and recruitment practices. We value diversity of experience, expertise, and background, and strive to eliminate barriers historically encountered by marginalized groups. We recognize that an equitable, diverse, and inclusive workforce benefits and enriches both the legal profession and the greater community.
For more information or to apply for this position, contact:  
647.317.1610
OR
416.364.6654 / 604.643.1708
Visit our job board to view all of our current opportunities.