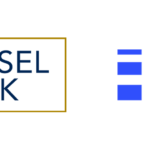 Website Counsel_Network The Counsel Network - A Caldwell Company
Recruiting diverse legal teams across Canada
Legal Counsel in Cambridge, Ontario
Since its foundation in 1932, Septodont has been at the forefront of pharmaceutical dentistry – developing, manufacturing and distributing a wide range of high-quality dental products all over the world. The French-based company employs over 2,000+ people globally with six manufacturing plants in France, India, North and South America, as well as an international distribution network that is dedicated to serving the needs of dental professionals in more than 150 countries. Septodont's vision is to enhance lives by providing innovative, safe and effective healthcare solutions.
Septodont's employees are its number one asset. Septodont offers developmental opportunities, excellent compensation and benefit programs, discounted gym memberships, work/life balance programs, employee recognition, social events, and spirit days.
Septodont's Cambridge, Ontario site is home to its Novocol Pharma division, which focuses on contract development and manufacturing.
This is an incredible opportunity for a talented lawyer to work closely with the General Counsel of the Americas, gain broad in-house experience, and grow their career with a global and highly successful company. This is a hybrid position that offers flexibility to work in-office and remotely.
Job Description – Legal Counsel
Reporting to the General Counsel, Americas, the Legal Counsel is responsible for providing general legal services and advice relating to all aspects of the company's business operations. The Legal Counsel will liaise with the Senior Global Contracts Systems Specialist on company contract management software.
Key Accountabilities and Responsibilities
· Manage general corporate commercial matters, including contracts, data privacy, IP, supply chain, employment, human rights and immigration law within a GMP regulated environment.
· Assist with the review and negotiation of commercial contracts including non-disclosure agreements, supply agreements, vendor agreements, development agreements, distribution agreements, master services agreements, quality agreements, SaaS and other IT-related agreements.
· Provide advice on data privacy matters and review data processing agreements, safety data exchange agreements, maintain the company's data processing register in compliance with the GDPR, assist with privacy impact assessments and assist the company's Data Protection Officer with all other privacy-related matters.
· Provide legal support with corporate mergers and acquisitions.
· Identify, and anticipate potential legal issues that may result from business objectives.
· Provide advice on employment, human rights and immigration matters.
· Use creative, innovative and expert legal analysis and interpretations when drafting and reviewing contracts and other legal documents.
· Analyze and interpret matters as presented by various company departments and groups, and provide timely, credible and accurate legal advice regarding all legal issues facing the company so as to ensure compliance with federal, provincial and local laws and all contractual relationships.
· Assist the company departments and groups to clearly understand the legal risks and issues of any particular matter.
· Work as a member of various cross-functional teams to provide proactive legal advice rather than reactive legal services, constantly balancing legal risk with required business objectives.
· Contribute to the company's growth by providing highly competent, pro-active, timely, innovative, and cost-effective legal services to minimize legal risks, while supporting Company strategies.
· Liaise with Senior Global Contracts Systems Specialist on maximizing the use and efficiency of the company contracts management software.
· Observe and support all safety guidelines and regulations.
· Follow GMP and regulatory requirements and ensure quality standards are met.
· Model the company mission, vision and values statements, policies, and current standard business practices.
Education and Professional Skills/Knowledge
· LL.B. or J.D. degree (or equivalent).
· Good standing with a Canadian Law Society.
· 3+ years of relevant experience at a law firm or in-house department, with any pharmaceutical/regulatory experience considered an asset.
· Experience drafting and negotiating a variety of commercial contracts.
· Knowledge/expertise of privacy (Canadian & U.S privacy legislation), GDPR strongly preferred, and privacy designation of CIPP/C or CIPP/E is an asset.
· Experience in a regulatory environment is preferred.
· Excellent analytical, drafting, written and oral communication skills.
· Experience managing others including Paralegals or Law Clerks.
· Sensitive to issues of confidentiality and ability to use discretion as warranted.
· Fluency in English required with fluency or strong knowledge of French preferred.
This is an exclusive search.
The Counsel Network is committed to building a diverse legal community through our inclusive business and recruitment practices. We value diversity of experience, expertise, and background, and strive to eliminate barriers historically encountered by marginalized groups. We recognize that an equitable, diverse, and inclusive workforce benefits and enriches both the legal profession and the greater community.
For more information or to apply for this position, contact:
647.417.4720
Visit our job board to view all of our current opportunities.