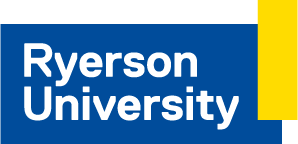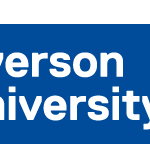 Website Ryerson University Ryerson University
Ryerson University
Senior Legal Counsel (Employment and Labour Law)
Department: General Counsel and Board Group
Position Number(s)
Reports To
General Counsel
Vacancy Type
MAC
Employee Group
FTCE
Start Date
ASAP
Hours of Work
36.25
Grade
D72
Salary Scale
Min   $125,651;  Job Rate  $163,183 ;  Max  $200,714
HR Advisor
Laurie Shemavonian, lshemavo@ryerson.ca
About Ryerson
At the intersection of mind and action, Ryerson is on a transformative path to become Canada's leading comprehensive innovation university. Integral to this path is the placement of equity, diversity and inclusion as fundamental to our institutional culture. Our current academic plan outlines each as core values and we work to embed them in all that we do.
Ryerson University welcomes those who have demonstrated a commitment to upholding the values of equity, diversity, and inclusion and will assist us to expand our capacity for diversity in the broadest sense. In addition, to correct the conditions of disadvantage in employment in Canada, we encourage applications from members of groups that have been historically disadvantaged and marginalized, including First Nations, Metis and Inuit peoples, Indigenous peoples of North America, racialized persons, persons with disabilities, and those who identify as women and/or 2SLGBTQ+. Please note that all qualified candidates are encouraged to apply; however, applications from Canadians and permanent residents will be given priority.
As an employer, we're working towards a people first culture and we're proud to have been selected as one of Canada's Best Diversity Employers and one of Greater Toronto's Top Employer for 2015, 2016, and 2017. To learn more about our work environment and innovative educational environment, visit http://www.ryerson.ca, check out @RyersonU, @RyersonHR, and @RyersonECI on Twitter, and visit our LinkedIn company page.
Office of the General Counsel and Board Secretariat
The General Counsel and Board Group (GCBG) is the senior leadership of the Office of the General Counsel and Board Secretariat.  As a group of professionals with expertise in governance, legal services, and information access and privacy, GCBG plays a key strategic role in safeguarding and upholding the reputation of Ryerson. GCBG advises and assists the Board of Governors and Ryerson faculty and staff on policies, laws, governance, privacy, compliance, records management and risk management.
We especially welcome applications from individuals who self identify as women, Black, Indigenous or a racialized person, who will be integral towards serving our highly diverse student population.  If you identify in one of the former groups, we encourage you to self-identify in your cover letter.  This is truly an exciting time to join our office as we embark on our strategic planning guided by the values of equity, diversity and inclusion and with a firm belief that diversity is our strength. We are building a culture of recognizing and celebrating diversity and welcome you to join us.
The Opportunity
The Office of the General Counsel and Board Secretariat is looking for a Senior Legal Counsel to provide a full range of employment and labour services for the University under the direction of the General Counsel.  The Senior Legal Counsel will assess legal risks and ensure the University's reputation and interests are protected, and act as a senior legal advisor to Deans, Directors, and Senior Administrative leaders and Executive Group members, in support of strategic and operational decision making, in collaboration with, and as a support to the General Counsel.
Responsibilities[1] [MOU2]
●        Actively participates in the development of short, medium and long term goals and objectives for the Office of the General Counsel, and provides input to the strategic plan based on expert knowledge and awareness of developments in law
●        Providing expert senior level advice on employment and labour law
●        In collaboration with, and as a support to the General Counsel, acts as senior legal advisor to Senior Management, Deans, Directors, Senior Administrative leaders and Executive Group members in support of strategic and operational decision making, and works with them to identify alternatives, [MOU3] particularly those which involve questions of mixed fact, policy and law, as the General Counsel may require or request
●        Assists the General Counsel on complex and/or legal issues relating to various matters
●        Maintains independent carriage of files and independent clients within the University[MOU4]
●        In collaboration with the General Counsel, assesses and advises on the financial and public relations risks to the University on complex legal issues; providing legal counsel on a variety of high profile issues which have media attention; providing legal counsel on complex agreements with government agencies.
●        Participates in the recruitment process, interviewing and recommending new hires for the Office of the General Counsel, including administrative staff, students and legal counsels
Qualifications
●        Successful completion of a Bachelor of Law (LL.B) or Juris Doctor (J.D) or equivalent law degree is required.  Must be a member in good standing of the Law Society of Upper Canada
●        A minimum of 5 to 8 years of post-call experience in a law firm or in-house corporate position practicing law and extensive knowledge in the areas of employment, labour, administrative and human rights law in a highly unionized multi-union environment
●        Knowledge of dispute resolution processes and legislation relevant to the post-secondary education sector and broader public sector preferred
●        Exceptional analytical skills that lend to strong judgment and decision making skills
●        Strong organizational and time management skills
●        Excellent oral and written communication skills
●        Strong interpersonal skills, including the ability to handle sensitive and confidential issues appropriately
The Perks
There is something for everyone! Employees are eligible for many benefits, services and discounts that Ryerson has to offer:
●     Mid-year break that provides two weeks of paid time off in addition to your vacation.
●     Group benefits including health and dental, employee and family assistance program (EFAP) and more!
●     Tuition waiver for eligible employees and their spouse and/or dependent(s) and Tuition Rebate for eligible employees.
●     Ryerson Retirement Pension Plan (RRPP): A defined benefit pension plan.
●     Access to the Ryerson medical centre directly on campus.
●     And many more!
Additional Notes
We encourage all First Nations, Metis and Inuit peoples or Indigenous peoples of North America, to self-identify in their applications and also reach out to Tracey King, Aboriginal HR Consultant for support during the selection process.
As part of the selection process, candidates may be required to complete an occupational assessment.
Applications will only be accepted online through Ryerson's careersite.
Please watch a message from Ryerson's Vice President, Equity and Community Inclusion for more information on our commitment to equity.
Important Notice Re: Job Postings during COVID-19
While we are committed to ensuring the best possible experience for all applicants, due to the situation regarding COVID-19, please be advised that Ryerson University ("Ryerson") reserves the right to pause a job competition at any stage in the process. Applicants will be notified in the event that the job competition process in which they are participating is suspended or paused. We appreciate your understanding during these unprecedented times. Thank you for your interest in Ryerson University.