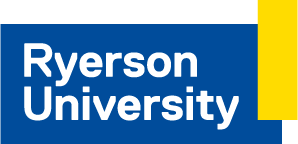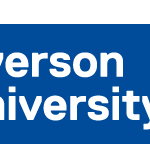 Website Ryerson University Ryerson University
Ryerson University
About Ryerson
At the intersection of mind and action, Ryerson is on a transformative path to become Canada's leading comprehensive innovation university. Integral to this path is the placement of equity, diversity and inclusion as fundamental to our institutional culture. Our current academic plan outlines each as core values and we work to embed them in all that we do.
As an employer, we're working towards a people first culture and we're proud to have been selected as one of Canada's Best Diversity Employers and one of Greater Toronto's Top Employer for 2015, 2016, 2017, 2018 and 2019. To learn more about our work environment and innovative educational environment, visit http://www.ryerson.ca, check out @RyersonU, @RyersonHR, and @RyersonECI on Twitter, and visit our LinkedIn company page.
About the Faculty of Law
Ryerson Law is the culmination of years of planning, legal consultation and approvals, but it started as a belief that this institution's innovative approach to learning should be applied to the study of law.
There are major shifts currently taking place in the Canadian legal market – driven in large part by technological and entrepreneurial forces. We've created a new law school because the legal system needs a new kind of lawyer. The overriding purpose of Ryerson's Faculty of Law Juris Doctor (JD) program is to train practice-ready lawyers who are equipped with the entrepreneurial skills required to increase access to legal services for all Canadians.
The Opportunity
We are seeking an experienced and dynamic legal professional to join the Faculty of Law as the Legal Clinic Programme Director.  The Legal Programme Director will work under the guidance of the Faculty's vision to plan and oversee the creation and organization of Ryerson's clinical programmes, including participation in external clinics, research and the eventual establishment of a Ryerson Law legal clinic.  Ryerson's clinical programme will engage law students in providing legal advice, supervised accompaniment and representation, and public legal education for culturally diverse communities and people who face financial barriers.  The Director will work collaboratively with local organizations on community development and law reform initiatives.  In this role, the Director will co-develop and implement a strategic vision for Ryerson's Clinic programming and oversee the development of Ryerson's legal clinic.  Additionally, the Director will also represent the institution and is responsible for bolstering the law school's reputation nationally and internationally.
Key responsibilities:
Innovative Clinic Model Development and Implementation:  In consultation with the Associate Dean, Academic, the Assistant Dean of Students and various faculty members, develops and implements a clinical model that includes short and long term partnerships with existing clinics, Law firms, and other organizations. The Director will be fundamental in working to build the overarching clinical programme and establish it for Ryerson Law
Student Recruitment, Training and Development:  Co-develops with the Associate Dean, Academic, the  Assistant Dean of Students and various faculty members the academic component of the Legal Clinic programme,  including the coordination/provision of academic seminars as part of the Legal Clinic programme and the implementation of Ryerson Law's academic policies and programs
Litigation Expertise and Understanding of Policies and Legal Structures that Affect Clients:  Identifies opportunities to engage in policy discussions with partners and external organizations; drafts documents to submit to relevant government agencies; identifies opportunities to intervene in relevant litigations; drafts documents and oversee all related activities
Community Partnerships and External Relations:  Develops community legal education and training, law reform and community outreach activities under the guidance of the Faculty, the Assistant Dean of Students and  the Associate Dean, Academic. Develops and implements innovative marketing strategies and other public relation tactics for organization growth in coordination and consultation with the Director, Marketing and Communications
Operations Management:  Leads the strategic planning of the unit's short- and long-term operations, including resource planning and budget forecasts. Manages the unit's resource, budget and financial activities to ensure efficiency and fiscal responsibility in the execution of the legal programmes and in meeting the unit's strategic objectives. Identifies staff and fiscal resources required to provide services and meet operational costs
Special Projects and Other Duties:  Undertakes unique short-term special projects or assignments on own initiative or as requested
Qualifications
Post-secondary degree in relevant discipline; JD/LLB and a member of the Law Society of Ontario.
Minimum of 6 years of relevant legal experience after call to the bar, including litigation and legal clinic experience.
Significant senior management or administrative experience, preferably in the university setting or legal environment
Experience managing and leading staff, preferably in a unionized environment.
Experience working in community outreach, student support, counselling, or advising is a strong asset
The position also requires the following:
Demonstrated commitment to access to justice for low-income individuals and groups; ability to work collaboratively with community partners, and be familiar with poverty law and lawyering scholarship
Familiarity with the Ontario Human Rights Code, the Employment Standards Act, the Ontario Labour Relations Act, the Accessibility for Ontarians with Disabilities Act, the Canadian Charter of Rights and Freedoms, and other legal service areas referenced in the Legal Aid Services Act, 2020
Demonstrated clinical teaching skills
Familiarity with one or more areas of substantive poverty law; understanding of the challenges of public interest lawyering and commitment to access to justice for low-income individuals and groups
Familiarity with relevant courts and tribunals in Metropolitan Toronto
Flexibility in adapting to new situations and attention to detail
Ability to develop outreach plans and successful implementation strategies.
Excellent public speaking, presentation, and communication skills.
Event planning, organizing, and coordinating skills
Data analysis and data visualization skills
Important Notice Re: Job Postings during COVID-19
While we are committed to ensuring the best possible experience for all applicants, due to the situation regarding COVID-19, please be advised that Ryerson University ("Ryerson") reserves the right to pause a job competition at any stage in the process. Applicants will be notified in the event that the job competition process in which they are participating is suspended or paused. We appreciate your understanding during these unprecedented times. Thank you for your interest in Ryerson University.