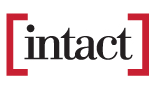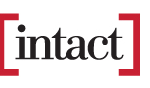 Intact Insurance
At Intact, we believe that insurance should be about people, not things. This belief is at the heart of everything we do. That's why we strive to provide a great customer experience and an inspiring workplace where our employees can excel.
We offer more than just a career. As a litigator, you'll be able to focus on what you do best: being a great lawyer. With the largest in-house P&C litigation team in Quebec and Canada, you'll be able to say "goodbye" to business development and billing and "hello" to flexibility, support and appreciation in your work.
About the role
This is a permanent full-time position in Montreal (2020 Robert-Bourassa) or Quebec City (5700 Boul. des Galeries)
As a Litigation Lawyer, Legal Claims team, you will be at the heart of what we do best: helping people. Guided by our values of respect, integrity, excellence, customer focus and generosity, you will be free to take a creative approach in managing and resolving litigation cases involving insurance law, civil liability, construction law, labour law, etc.
What you'll do here:
Join an inspiring and highly efficient team of legal professionals
Efficiently manage your own litigation caseload related to any and all of Intact's business lines
Handle a range of cases from start to finish in diverse and interesting fields
Draft legal opinions; prepare and submit an initial report and follow-up reports with your recommendations
Represent Intact and its insureds before civil and administrative courts
Deepen your professional expertise by working alongside a team of experienced lawyers
Support operational insurance teams from Intact's business lines and related companies by sharing your unique expertise
Provide input into the operations, policies and strategies of the Intact Insurance Claims Department in Quebec, including by communicating legal information
Prepare and present training seminars in the Claims department and write articles on topics of interest for internal distribution
Work as a member of the Legal Claims team to implement programs and procedures aimed at providing quality and cost-effective legal services both internally and externally.
Your contribution:
You share our values of respect, integrity, excellence, customer focus and generosity, as demonstrated by your work and support for our clients and claims partners;
Your experience, proactive approach and creativity will contribute to the team's success.
Your strong organizational skills will help you manage a challenging practice, including working efficiently with legal support staff made up of legal assistants, paralegals and administrative support staff.
Your strong interpersonal skills and natural ability to work collaboratively and effectively with clients will make you a great team player and help create a positive work environment.
Your ability to think outside the box, find innovative solutions and solve problems pragmatically will contribute to achieving strategic goals.
Qualifications
What you bring to the table:
Bachelor's degree in law and member of the Quebec Bar
Five to 15 years of relevant experience
Strong civil litigation skills and knowledge, with a focus on insurance and civil liability as well as drafting, research and analysis, investigation, negotiation and all stages of litigation, including trials
Strong sense of responsibility and priority management, open-mindedness and communication skills
Energetic, efficient, team player and leadership skills
Fluency in both French and English (spoken and written), an asset.
Here are a few reasons why others have joined our team:
Opportunity to focus on quality work
Be part of a collaborative and inclusive community that values all people and perspectives
Competitive pension plan with defined benefit and defined contribution options
Comprehensive financial benefits plan that recognizes your success
Industry-leading employee stock purchase plan with a matching contribution of 50% of net shares purchased
Extensive flexible benefits program and access to virtual health care
Annual wellness account to support an active lifestyle
Community outreach program with company matching contributions, giving employees the flexibility to choose how and to whom they give, based on what matters to them Intact will amplify their efforts by matching their donations, volunteer hours or both!
Closing Statement
We are an Equal Opportunity Employer
At Intact, our value of Respect is founded on seeing diversity as a strength, being inclusive and fostering collaboration. We value diversity and strive to create an inclusive, accessible workplace where all individuals feel valued, respected and heard.
If we can provide a specific adjustment to make the recruitment process more accessible for you, please advise the Talent Acquisition partner who reaches out about the job opportunity and they will work with you to meet your needs.
Background Checks
As an employer and publicly traded financial services company, the best interests of our customers, employees and shareholders are important to us.  We want Intact to be a great place to work!  This means that internal and external candidates will be asked to consent to background checks so we can learn more about you. Please note that for positions with access to financial data or funds, your credit must be in good standing.
Internal Candidates
For internal candidates, you can apply for a posted position if you have been in your current position for at least 12 months and are performing at a satisfactory level. Please note we may have identified other internal candidates through our Employee Development Program, and that the selection process may also be opened to external applicants.
Eligibility to Work in Canada
It's important that you are legally eligible to work in Canada at the time an offer of employment is made.  You may be requested to provide proof of eligibility at that time.