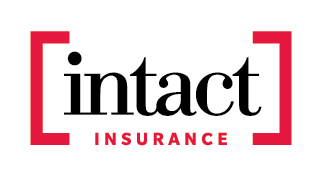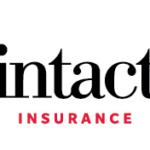 Website IntactInsurance Intact Insurance
Canada's largest home, auto and business insurance company.
At Intact, we offer you more than a career. Working here means you'll have countless opportunities to learn and grow. You'll be supported by an inspiring community who encourages inclusivity and celebrates diversity.  You'll thrive in a culture built on values of respect, integrity and generosity. Here, you'll have the chance to do your life's best work while making a meaningful impact.  Working here means changing insurance for the better.
This is your opportunity to join Canada's largest in-house property and casualty insurance Legal team.
We're looking for an experienced people manager to join our team as a Manager, Legal Claims reporting to the Director, Legal Claims.  In this role, you'll oversee the day-to-day work of a group of lawyers.  You'll be a coach and mentor for career development, engagement and day-to-day activities of a dynamic group of Lawyers.
This is a full-time permanent position that reports into our Robert Speck, Mississauga office.
What success in this role looks like:
You share our values of respect, integrity, excellence, customer-driven & generosity
Your litigation expertise and passion for people development will inspire your team to achieve great things
You'll grow as a people leader as you create an engaging and positive environment for your team that encourages both professional and personal development
You'll collaborate with our Claims leadership team to ensure quality claims management
Your change management experience will help your teams adapt and navigate the complexities of organizational and process change
You're a great communicator; whether it's a phone call or a presentation, you can do it all and can adapt your approach to your audience
Your curiosity, adaptability and industriousness will help us transform the customer experience in our legal sector
The day-to-day:
Establish, communicate and measure performance objectives for your team
A continued focus on employee engagement: analyze feedback from different sources (one on ones, regular team meetings, survey results) to identify strengths and gaps and take appropriate actions
Identify the key talent and empower them with meaningful develop opportunities that will give maximum value both to their career and the organization
Partner with HR to lead the recruitment process for your hiring needs, including the interview and selection process
Help your team to understand and apply policies and procedures
Communicate as you drive change to help your team adapt to new initiatives, processes or workflows
Assist in the communication with Claims on trial discussions and other complex file related issues
Conduct regular quality review of legal files for your team and providing guidance, feedback and training as determined by the results
Compile and analyze statistics and reports while monitoring and predicting legal trends
Lead or participate in project-based work as assigned by Director and/or VP Legal Claims
Why others have joined our team:
Career-boosting projects and development opportunities
A comprehensive financial rewards program that recognizes your success
An extensive, flexible benefits package
A competitive flexible pension plan including three defined benefit options and one defined contribution option
An industry leading Employee Share Purchase Plan where we match 50% of net shares purchased
A $350 annual wellness account designed to promote an active and green lifestyle. It's so much more than fitness memberships!
The ideal candidate has:
LLB or J.D. degree
A member in good standing of the Law Society of Ontario
Proven project management skills, where you have planned, led, and successfully executed projects
Experience implementing and driving change by encouraging innovative thinking and changes in an operation
Experience driving change within a team by helping team members understand and adapt to the change while providing mobilization during challenging periods and energizing everyone towards the common goal
Experience leading a large team including establishing and measuring performance, providing open and honest feedback and maintaining employee engagement
An approach to leadership which includes being open and honest, caring for people, driving change, and taking accountability
To apply to this role, please visit our website: https://careers.intact.ca/ca/en/job/IFCOUS13820/Manager-Legal-Claims