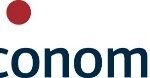 Website Economical Insurance
LOVE WHAT YOU DO
Work is a big part of our lives, so it makes sense to choose a company that offers truly rewarding work. At Economical Insurance®, your contributions, creativity, and energy won't go to waste. Our passionate culture and pioneering mentality infuse everything we do, which is why our one-million-plus policyholders know we'll protect their homes, businesses, farms, cars, and pets like they're our own.
We're not afraid to see how far we can push the envelope to make insurance better. Our family of companies includes Sonnet, the only Canadian home and auto insurer offering a fully online buying experience, and Petline, the largest Canadian pet insurance company. We're also preparing to become a publicly traded company, a once-in-a-lifetime career opportunity for everyone who joins our team.
If you're looking for a company that takes care of its people — and its customers — and has a track record of doing big things, get ready to love it here.
What can you expect in this role?
Work with the VP, Litigation to oversee and manage the Ontario tort group of 25-30 litigation lawyers acting in casualty and subrogation matters arising from insurance claims
Lead a team of Counsel Leads who each have a team of lawyers in the Ontario tort group
Design and oversight of quality program for handling Ontario tort matters
Contribute to leadership of Economical's Claims Litigation Unit
Opportunity to provide advice to the Claims department on litigation handling generally
What do you bring to the role?
At least 2 years, but preferred 3-5 years, of management experience overseeing a team of lawyers or a legal department
At least 5 years of claims litigation experience with focus on bodily injury and other casualty
Knowledgeable of business aspects of law firms or in-house legal departments, including staffing structures, appropriate and effective metrics, and quality assurance practices
Demonstrated leadership abilities, including creativity, adaptability and result-oriented
High degree of personal ethics, integrity, and responsibility
Law Degree from an accredited law school (LLB or Juris Doctor)
Licensed by the Law Society of Ontario to practice law as a lawyer in Ontario
This role requires clearance of a background check and disciplinary action check
We also take potential into consideration. If you don't have this exact experience, but you know you have what it takes, be sure to give us more insight through your application and cover letter.
Go ahead and expect a lot — you deserve it.
We offer: 
Competitive salaries, with potential for an annual raise and bonus
Pension and savings programs, with company-matched RRSP contributions
Generous time away, including vacation and personal needs days
Paid volunteer days and company matching on charitable donations
Educational resources, tuition assistance, and paid time off to study for exams
Two annual wellness campaigns — participants earn up to $300 each year to spend on almost anything supporting health and work-life balance (think things like spa days, daycare, pet grooming)
An unlimited employee referral bonus program
Flexible work schedule
Discounts on products and services
HOW TO APPLY
To complete the online application process, you'll need to upload your resume and cover letter in one document. Link Job ID 12781
Our inclusive work environment welcomes diversity and supports accessibility. If you require accommodation at any time during the recruitment process, please let us know by contacting: hrsharedservices@economical.com.
Visit economical.com to learn more about us and what we're up to.