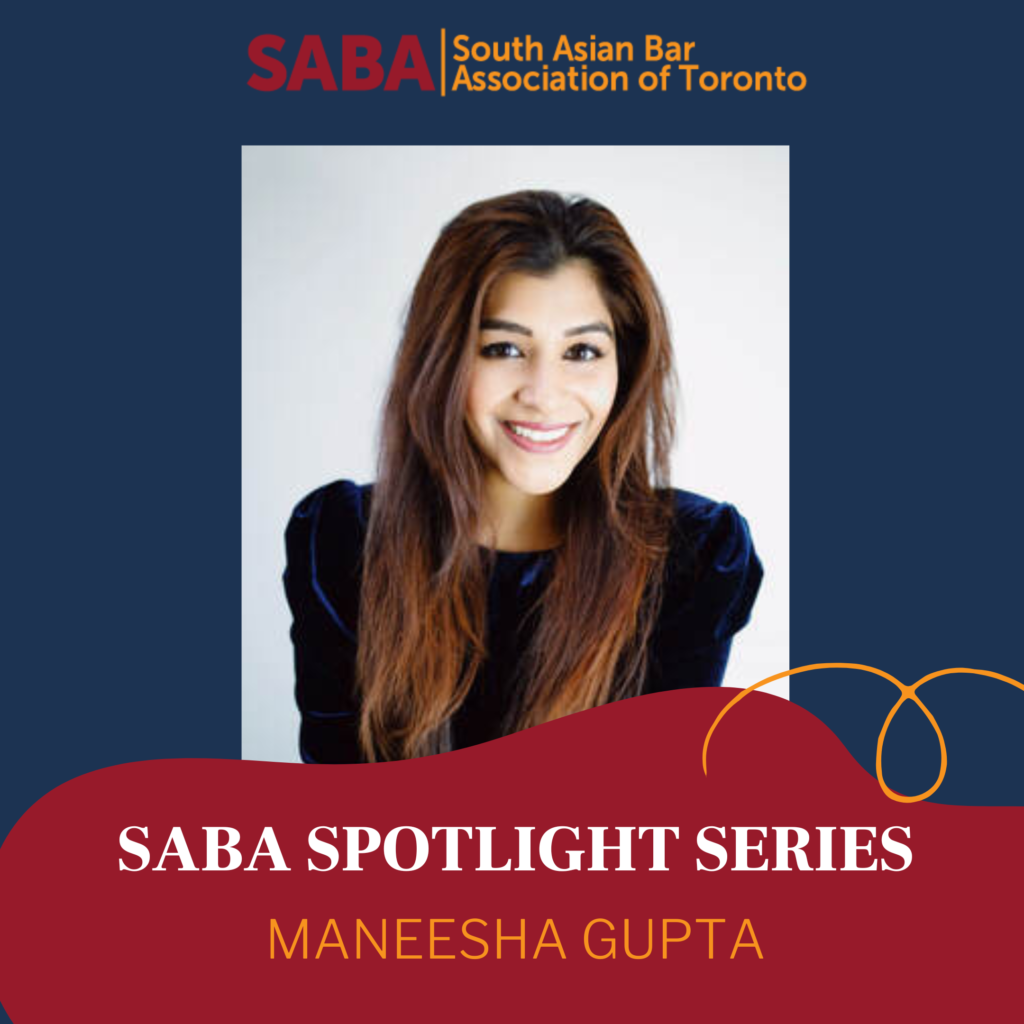 SABA Spotlight Series – Maneesha Gupta
Maneesha Gupta is a Toronto lawyer who works at TD Wealth. Maneesha's practice focuses on financial services and brand protection. Maneesha's family is from Rajasthan, India. 
Maneesha is the recipient of the Top 25 Most Influential Lawyers in Canada award by Canadian Lawyer Mag, Top 30 Under 30 Changemakers by York University, and the Dean's Gold Key One-to-Watch award by Osgoode Hall Law School.
Maneesha initially began working with SABA seven years ago as a volunteer, eventually joining the SABA board in 2020. She enjoys Bollywood dancing, and is professionally trained in six dance forms, including classical Indian dance. In addition to English, Maneesha speaks Hindi. 
1) Is your current career path what you originally intended?
I dreamt of being a lawyer! It was my "calling".
2)  Do you have a favourite memory from being part of SABA? 
Meeting a fellow Osgoode grad at a SABA mixer many years ago… she is now my best friend and confidante!
3) What do you like to do during your down time to relax? 
I love dancing, painting, hot yoga, and watching Bollywood movies.
4) What's your favourite South Asian snack?
Paneer poppers.
5) Who or what inspires you? 
My Mom. She is bold, fierce, and a free spirit. My Mom has taught me a lot about living a balanced lifestyle and having a no-excuses attitude. These lessons have helped me tremendously in my career.