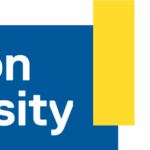 Website RyersonULaw Ryerson University, Faculty of law
Reimagining Legal Education
The Faculty of Law is seeking a Director, Student Experience and Engagement (DSEE) to join the team.  Reporting to the Assistant Dean, Student Programming, Development and Equity, the Director, Student Experience and Engagement will implement, coordinate and manage the operations of the Faculty of Law's student experience, engagement and support.  The Director Student Experience and Engagement will develop policies and procedures providing academic support and advising, engaging in problem solving and resolution and the implementation and expansion of partnerships and internships/externship engagement opportunities.
The DSEE works to interweave the Integrated Practice Curriculum (IPC) into all three years of the Ryerson Law program. The DSEE establishes and oversees integral co-curricular student experiences, such as Student Government, inaugural clubs, student mentorship program, simulations, and Moots (including Moots for the incoming first-year class).  The DSEE provides support, leadership and counsel in the creation of a mediation clinic and a legal clinic and the management of clinic opportunities outside of the IPC requirements.  The DSEE creates and fosters partnerships with public, community and private sectors in the pursuit of opportunities to develop, create and deliver new experiential learning opportunities.
Responsibilities include:
Management and leadership; develop long range plans and strategies to implement and promote partnerships and volunteer legal internship/externship programs
Program development; implements and oversees integral co-curricular student experiences
Academic coordination; assesses the IPC and assists the Assistant Dean with developing partnerships and opportunities to interweave the IPC into the academic program
Develops, implements and monitors health and wellness and academic support programmes for current students including ones that provide additional supports students for groups that have been historically disadvantaged and marginalized, including but not limited to student that are: First Nations, Métis, Inuit and Indigenous, Black, racialized , students with disabilities, and those who identify as women and/or 2SLGBTQ+
Human resources; oversees the hiring, performance management and development of staff
Budget and financial management
Qualifications
Completion of a degree in law or post-secondary degree in a related field
Minimum of 6 years of experience in outreach, developing partnerships and experiential learning, preferably in a professional school environment
Experience in project management as well as the management of physical and human resources, developing and implementing new or enhanced processes and change management
Two years of experience managing staff in a unionized environment
We encourage all First Nations, Metis and Inuit peoples or Indigenous peoples of North America, to self-identify in their applications and also reach out to Tracey King, Indigenous Human Resources Lead for support during the selection process.