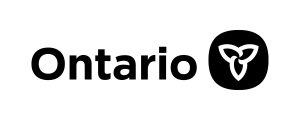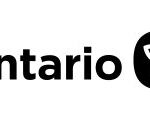 Website Ontario Ministry of the Attorney General, Civil Law Division, Natural Resources and Forestry Branch
Want a truly enriching career?
COUNSEL
The Ministry of the Attorney General, Legal Services Branch – Ministry of Natural Resources and Forestry (MNRF Legal Branch), requires one corporate commercial counsel.
As a valued member of the MNRF Legal Branch, you will be working in a fast paced and collegial legal environment providing legal expertise to ministry staff on a wide variety of complex and interesting corporate and commercial matters within areas of the ministry's responsibility, including aviation, forestry, science, fisheries, wildlife, dams and other infrastructure on public lands. You would be involved in all aspects of transactional work, including negotiating, drafting, reviewing, and advising on various types of documents and instruments related to procurements and a variety of other commercial and financial transactions.
You have membership in good standing with the Law Society of Ontario and demonstrated experience as a lawyer specializing in corporate/commercial law. You possess an in-depth knowledge of procurement planning and process and can demonstrate an understanding of the role of a Crown counsel providing advice on corporate/commercial matters including Crown liability, government directives, delegations and financial and other approvals.
You have demonstrated ability to handle a fast-paced, high-volume practice and work productively as part of a team and independently; proven legal drafting experience and oral and written communication skills; demonstrated judgment and analytical, organizational and interpersonal skills; and a proven track record of client service orientation and of valuing a diverse and inclusive workplace.
Additionally, you can demonstrate a working knowledge of the administration of natural resources and Crown lands in Ontario.
Location:           Toronto
Salary range:   Commensurate with legal experience
Term:                 12-month fixed term contract
The deadline to apply is Friday, February 26, 2021 11:59 pm EST.  Late applications will not be accepted. It is mandatory to quote the Job ID 160504 in your application.
If you require accommodation, please contact https://www.gojobs.gov.on.ca/ContactUs.aspx to provide your contact information.  We will accommodate your needs under the Ontario Human Rights Code.
Only those selected for an interview will be contacted.
The Ontario Public Service is an equal opportunity employer.